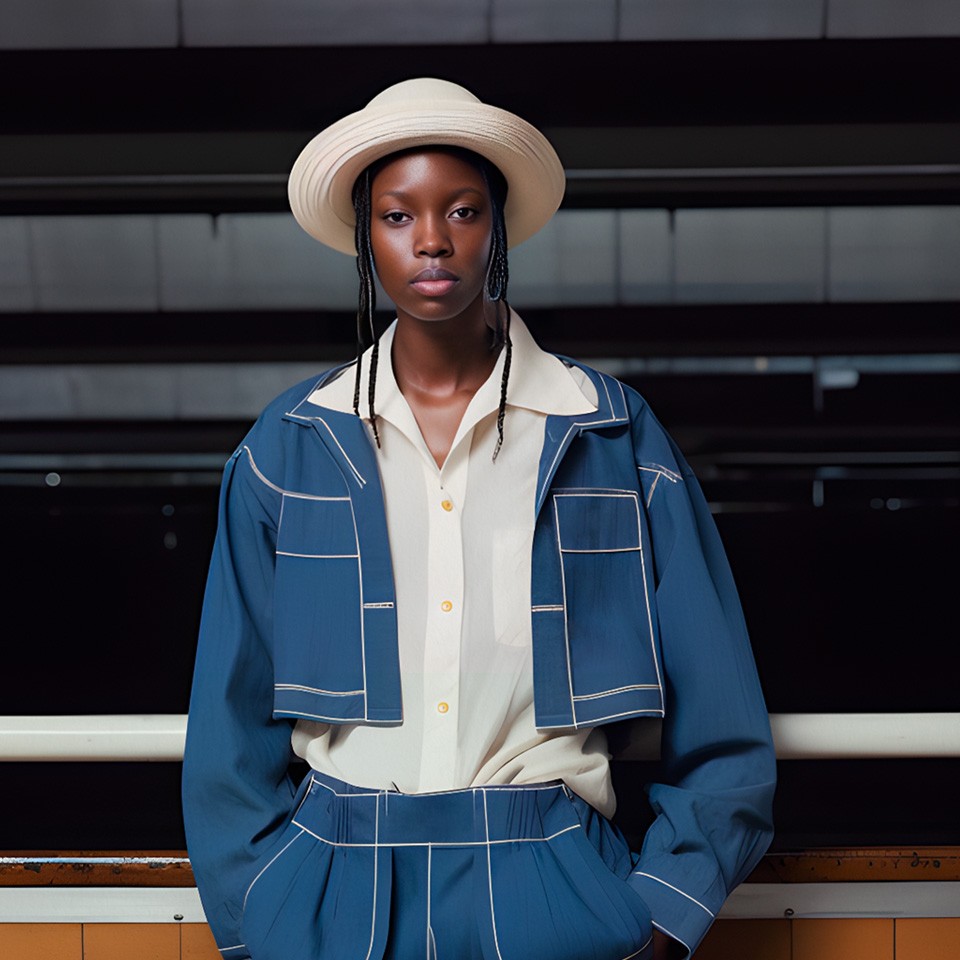 LION OF PORCHES
×
PAATIFF
LISBON-PORTO: A CAPSULE COLLECTION THROUGH ARTIFICIAL INTELLIGENCE
Lion of Porches joins the emerging paatiff in a capsule collection that combines technology with an aesthetic approach to workwear, pushing the limits of fashion and design from a futuristic perspective.
The collection's teaser was presented at Moda Lisboa, on October 8th, where the first images of a line made exclusively through artificial intelligence were released, with the setting and inspiration of the railways that have been connecting Lisbon and Porto for more than 100 years.
A collaboration that aims to demystify the use of artificial intelligence and other technologies in fashion and in which Lion of Porches is a proud pioneer by establishing this partnership with designer José Sobral (paatiff), winner of the 1st edition of AI Fashion Week.
The pieces from this capsule collection will move from virtual directly to physical and online stores in Spring 2024.
See some of the photos from the launch event for the capsule collection that combines Lion of Porches and Paatiff.
José Sobral is the Creative Director of the paatiff brand and winner of the first Artificial Intelligence Fashion Week, AI Fashion Week.
Graduated in Architecture, José does not hide his influence and interest in Fashion in his academic career. At the beginning of 2023, he created the brand/studio Paatiff with the aim of merging the creation of Fashion with artificial intelligence.
Working with light, skin, shadows, innovative materials and the deconstruction of classic pieces and simple silhouettes, he creates a style that seeks to be unique.